Voyager is a modular and scalable range of network, compute and radio systems designed to meet the requirements of government and public safety communicators in any operational environment.
Voyager modules have a common form factor of 7.4" x 6.3" x 2" This allows new capabilities to be added later, while reusing existing chassis to power and carry the modules.
Open partner-focused ecosystem
Voyager integrates enterprise-grade technology from blue-chip companies.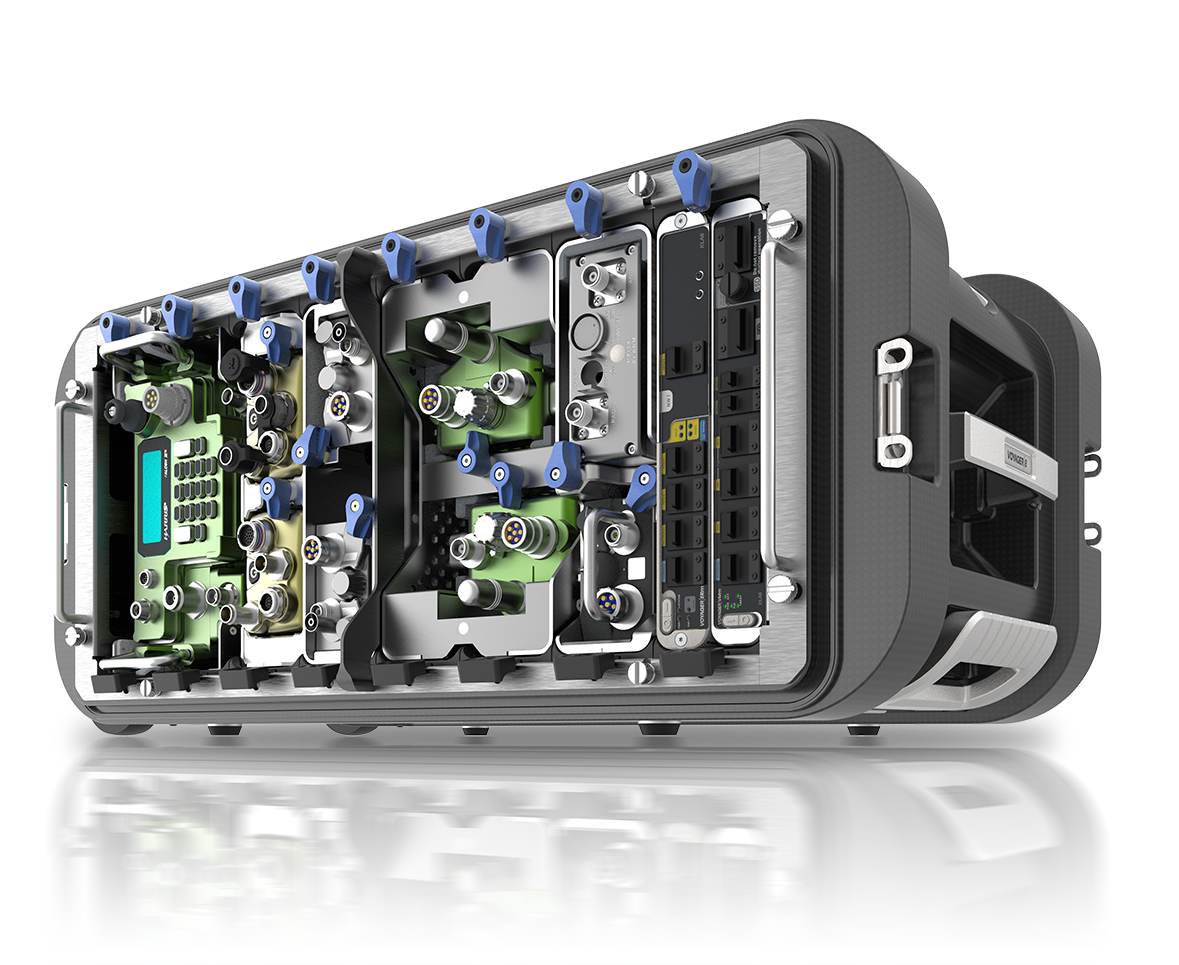 Where that technology doesn't exist we create it in-house.
Not just designed to be rugged, but validated against the toughest compliance requirements.
Temperature, vibration, shock, electromagnetic interference, sand, dust. All in a days work.
MIL-STD 810, MIL-STD 461, CE, FCC, UL