Voyager is a modular and scalable range of TrueTactical™ network, compute and radio systems designed to perform up to and beyond the requirements of government and public safety communicators in any operational environment.
The Voyager system is built rugged from the inside out (never ruggedized after the fact) with shock, drop and vibration tested components. It is tested, and runs in wider temperature ranges than anything else in its field, so you know it won't fail in desert or freezing conditions.
A
TrueTactical™
solution, with the lowest SWaP possible Voyager provides a roll-off capability for expeditionary forces while having the power and capabilities support up to batallion level.
Voyager modules have a common form factor of 7.4" x 6.3" x 2". This allows new capabilities to be added later, while reusing existing chassis to power and carry the modules.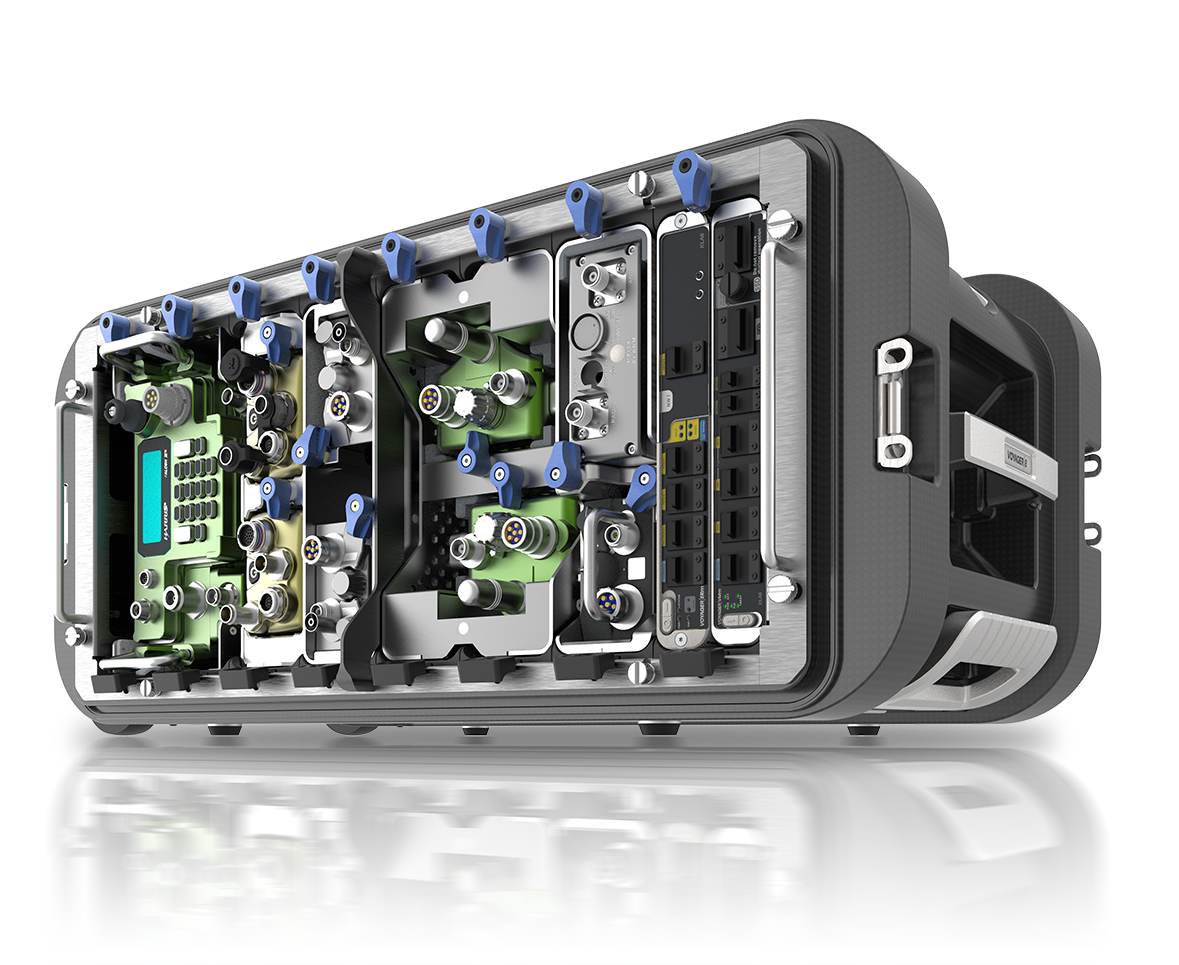 Open partner-focused ecosystem
Voyager integrates enterprise-grade technology from blue-chip companies. Where the technology doesn't exist we create it in-house using
TrueTactical™
technology.
Rugged versus ruggedized.
There's a world of difference. To push data centre capabilities to the edge, many do just that, with some ruggedization wrapped around it. Each component and module in the Voyager system, is not just designed and built rugged, it is validated against the toughest compliance requirements. Temperature range, vibration, shock, drop, electromagnetic interference, sand, dust, water, Voyager's tried and tested, TrueTactical™ Technology can handle it all.
MIL-STD 810, MIL-STD 461, CE, FCC, UL