VoyagerECK provides familiar and robust Cisco-based routing and switching capabilities while remaining scalable and compatible with other Voyager chassis options. It combines these networking capabilities with a lightweight carbon fiber chassis, integrated power supply with battery backup and a rugged yet compact VoIP handset.
Harnessing the power of VoyagerVMm, the VoyagerECK provides Gigabit Ethernet connectivity using the same hardware for Red and Black side enclaves in HAIPE or CSfC mode.
The innovative chassis design enables easy access to the handset for secure voice calls while keeping other networking components and HAIPE organized and concealed until needed. that suits their needs.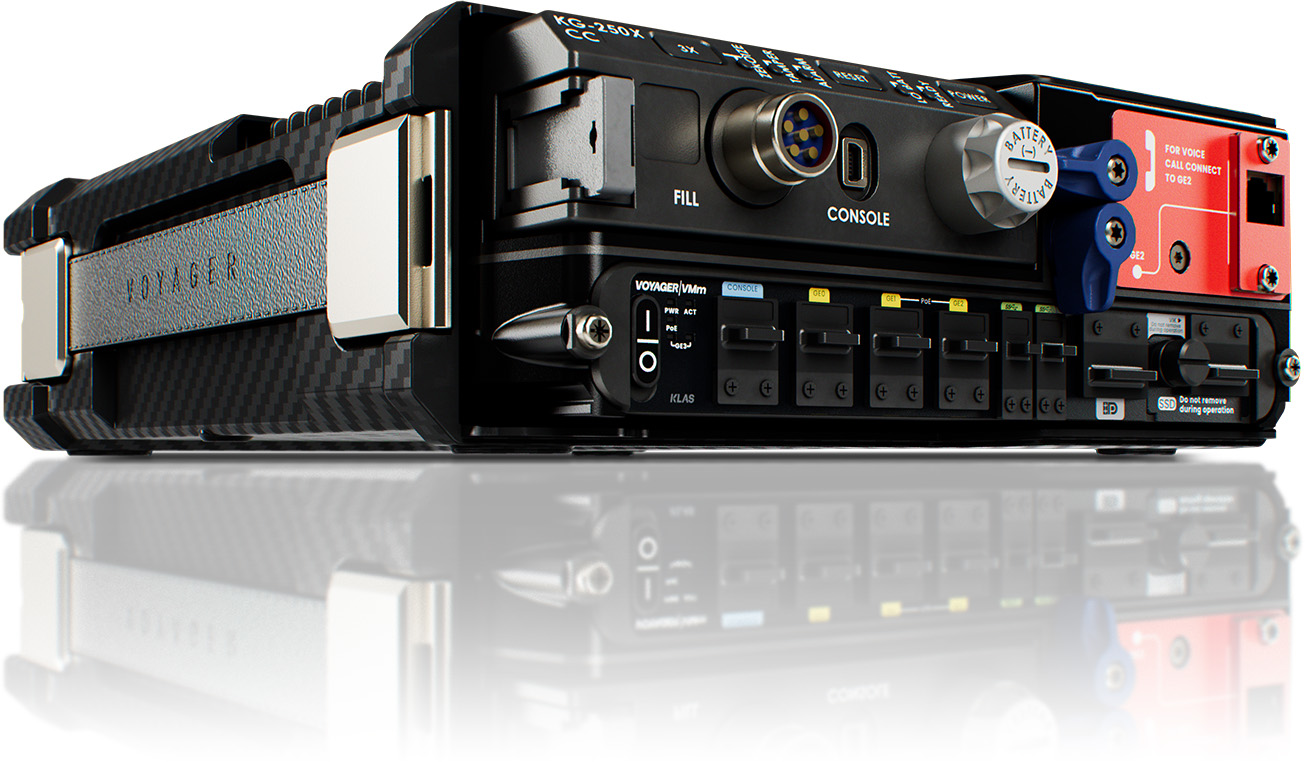 All-in-one kit for HAIPE-based and CSfC remote secure access
Integrated Red/Black/HAIPE devices
Backhaul over Ethernet or public Wi-Fi
Easy access to VoIP handset through dedicated door for voice calls even when on-the-move
Removal of Voyager Ignition Key (VIK) renders the device inoperable for additional security
VIK allows personal portability among systems and enables rapid reconfiguration by an incidental operator
Supports a range of routing stacks including Cisco, Aruba, Palo Alto and KlasOS Keel