VoyagerECK is a mobile, lightweight, executive and small team communications kit.
The VoyagerECK equips senior decision makers in the federal government with a secure mobile workspace solution that is cost-effective, easy to use, and incredibly flexible.
With this enterprise communications suite in place, important members throughout the DoD community, and the secure networks on which they rely, are never out of reach.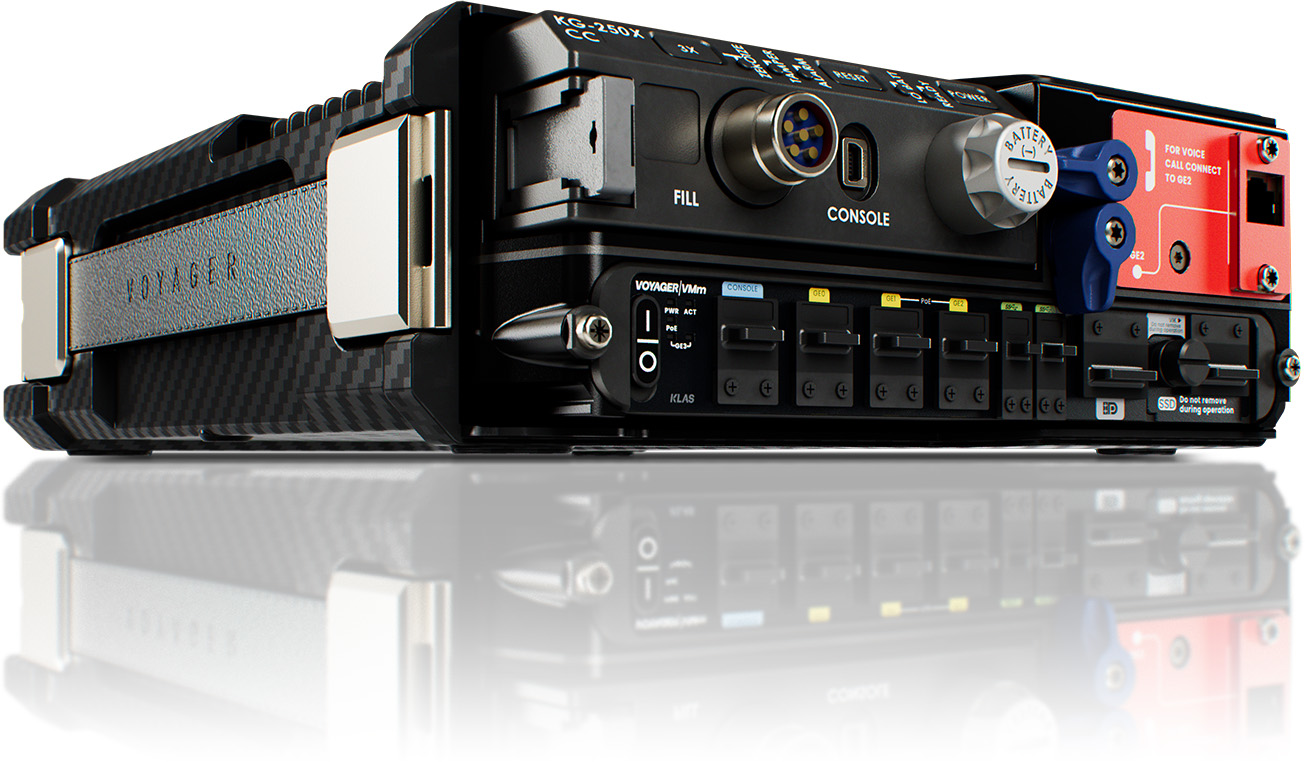 Integrated Red/Black/HAIPE devices
Backhaul over Ethernet or Public Wi-Fi
Easy access to VoSIP handset through dedicated door for voice calls even while on-the-move
Removal of Voyager Ignition Key (VIK) renders the device inoperable for additional security
VIK allows persona portability among systems and enables rapid reconfiguration by an incidental operator
Carbon fiber structure provides lightweight but robust construction