Businesses and Leadership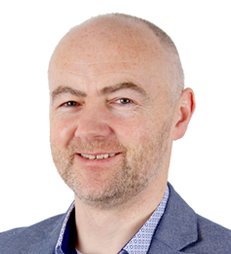 Frank Murray is Chief Technology Officer of Klas. Since joining the company in 2001, Frank has grown the R&D department from a startup to a multi-functional team with hardware, software and mechanical capabilities of the highest standard. The team has delivered innovative, patented technology to the government sector in that time, including Pioneer Express/GRRIP and Voyager TDC.
In addition, the underlying technology has been extended to create thriving public safety and transportation business units within Klas. Frank holds a Masters in Electronic Engineering from National University of Ireland, Galway and has previously worked in software development roles for Ericsson, Logica Mobile Networks, Madge Networks and Agfa Graphics.